The theatrette is a very versatile space. With an excellent Epson projector, retractable screen and surround sound system it's ideal for presentations and screenings. The sisal flooring is great for acoustics. It's also an ideal area for hands-on workshops, sharings and events.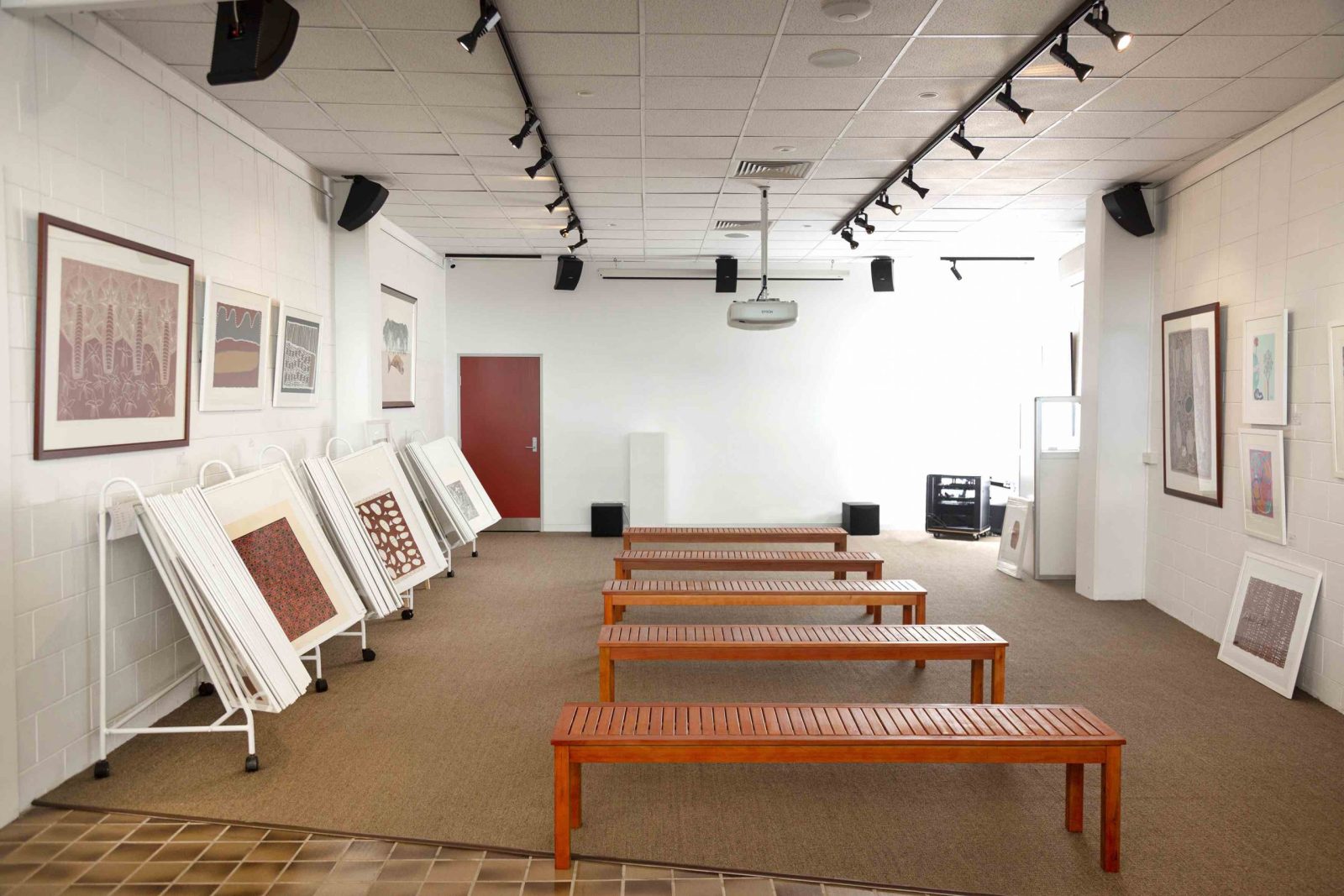 Offerings include:
Artist showcases
Interpretive displays
Video screenings
And also events such as:
Bush food tastings
Book launches/signings
School holiday progrms
Guest speakers
Hands-on art/craft workshops (outside of peak season)
Come in, relax and make yourself comfortable in our theatrette. You can choose to sit on the floor or on our benches.
Screenings of special longer films will be held from time to time.
On the walls will be changing displays including exhibitions, information and events related.
The space is easy to access, inclusive and welcoming. It's available for hire during business and after hours to individuals and organisations contact us for more information.