We aim to stock the largest and most diverse display of authentic hand printed Aboriginal and Torres Strait Islander designed fabrics in Australia – and are well on the way. Our staff are fabric specialists and can answer all your fabric related questions.
In recent years Northern and Central Australia have been experiencing a hand-printed fabric boom – with a growth in range, creativity and productivity. The Top End is becoming internationally famous for innovation, diversity and distinctively Aboriginal fabric designs. Remote communities are now creating beautiful artwork/designs that are either lino printed or screen-printed onsite in their own remote community workshops or by Publisher Textiles in Sydney.
Fabric display at Songlines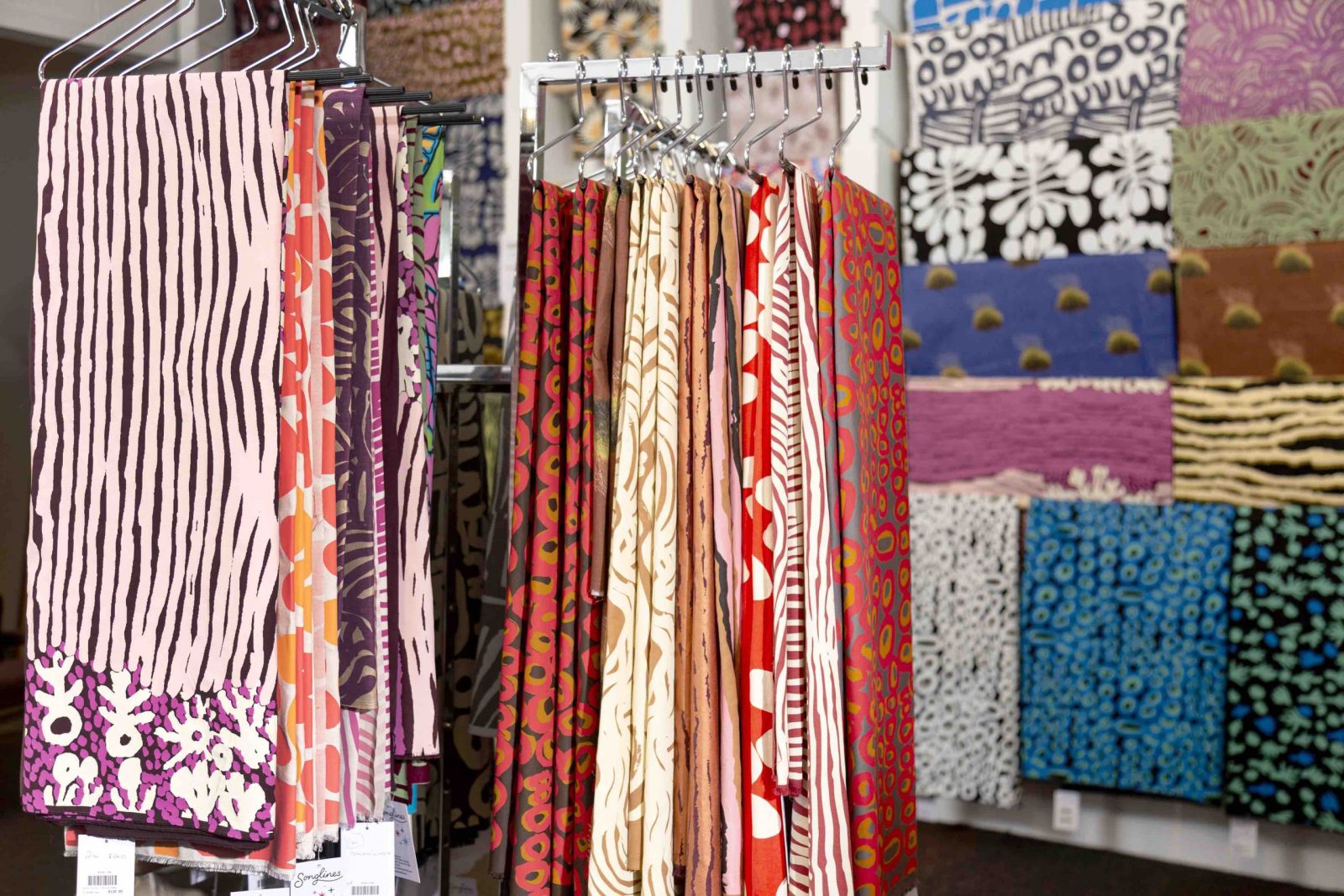 We created a display area Songlines devoted to hand-printed fabric and fabric products. It stuns everyone! It's a unique 11 metre floor to ceiling display to feature full lengths of fabrics and cut lengths. Depending on the fabrics source we either sell by the metre or pre-cut lengths of 1 or 2m.
Fabric products
We don't just stock fabric! Not everyone can sew and we want to support communities diversifying. We also carry stock of clothing made from hand printed fabric by Publisher Textile in partnership with Ikuntji Artists. Happily, we are the only shop in Australia carrying the entire range of Flying Fox Fabrics which includes accessories and homewares.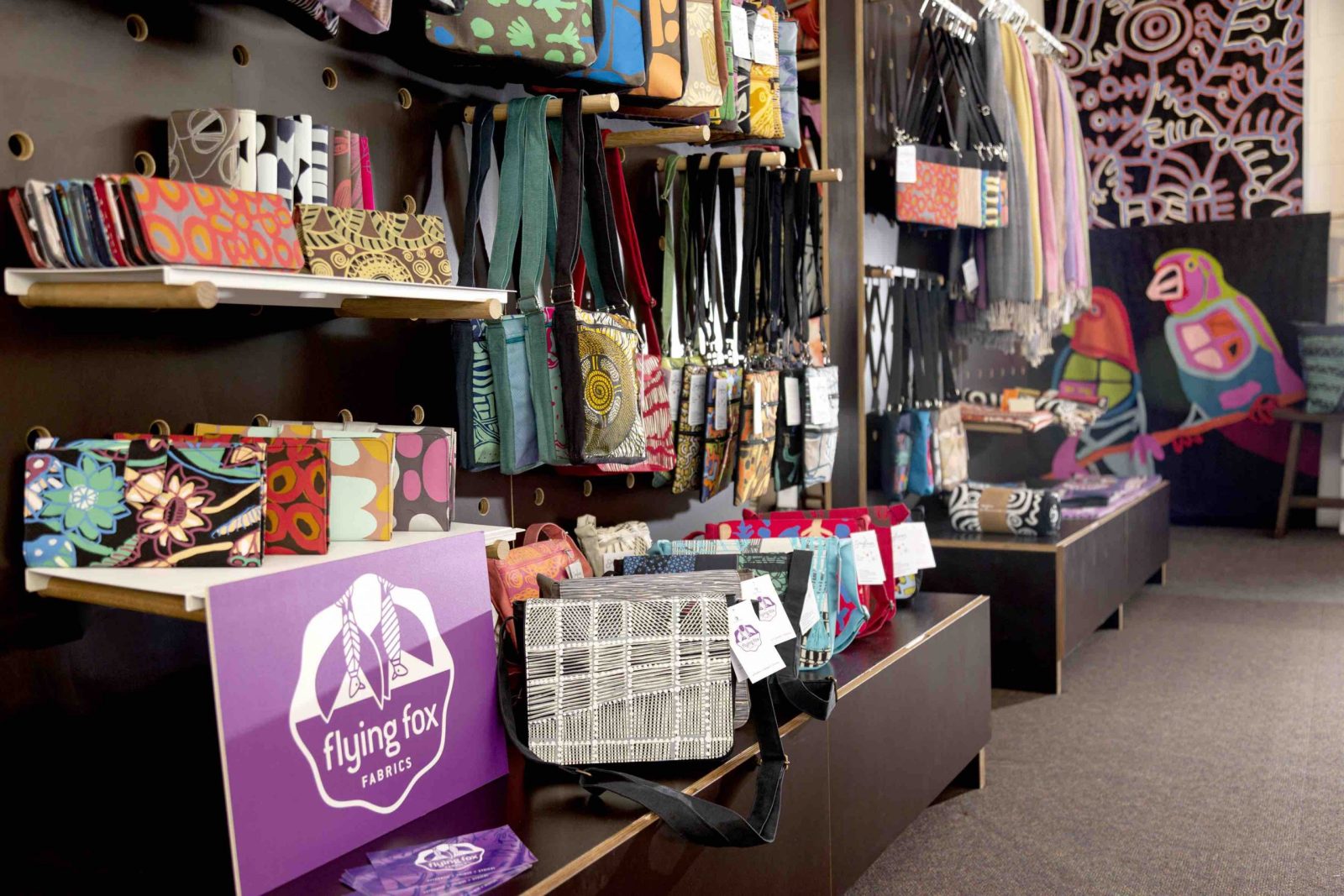 Referrals to makers
The NT is becoming famous for the stunning outfits made by local designers and home sewers seen on social media. We strongly encourage people to have a go at making their own from the fabrics but realise that's not possible for everyone. We maintain and update a register of talented professional garment makers around the country who can do beautiful things with our fabrics. Let us know if you know one or are one to add to our list.
Our external windows (Geranium Street side) are testament to our love of fabric designs. Represented on the windows are artists from Injalak Arts, Merrepen Arts and Tiwi Design.
The fabric designers
Art Centre fabrics stocked