Visitors want to be sure that if a product has a First Nations design, the artist is fully credited and has been paid fairly. We've done the work for you of finding beautiful and ethical products that are genuinely fair trade, beautiful and affordable. One of our absolute favourites is Better World Arts (BWA). In store we stock one of the largest ranges of Better World Arts kilims (rug/wallhangings) and cushion covers available.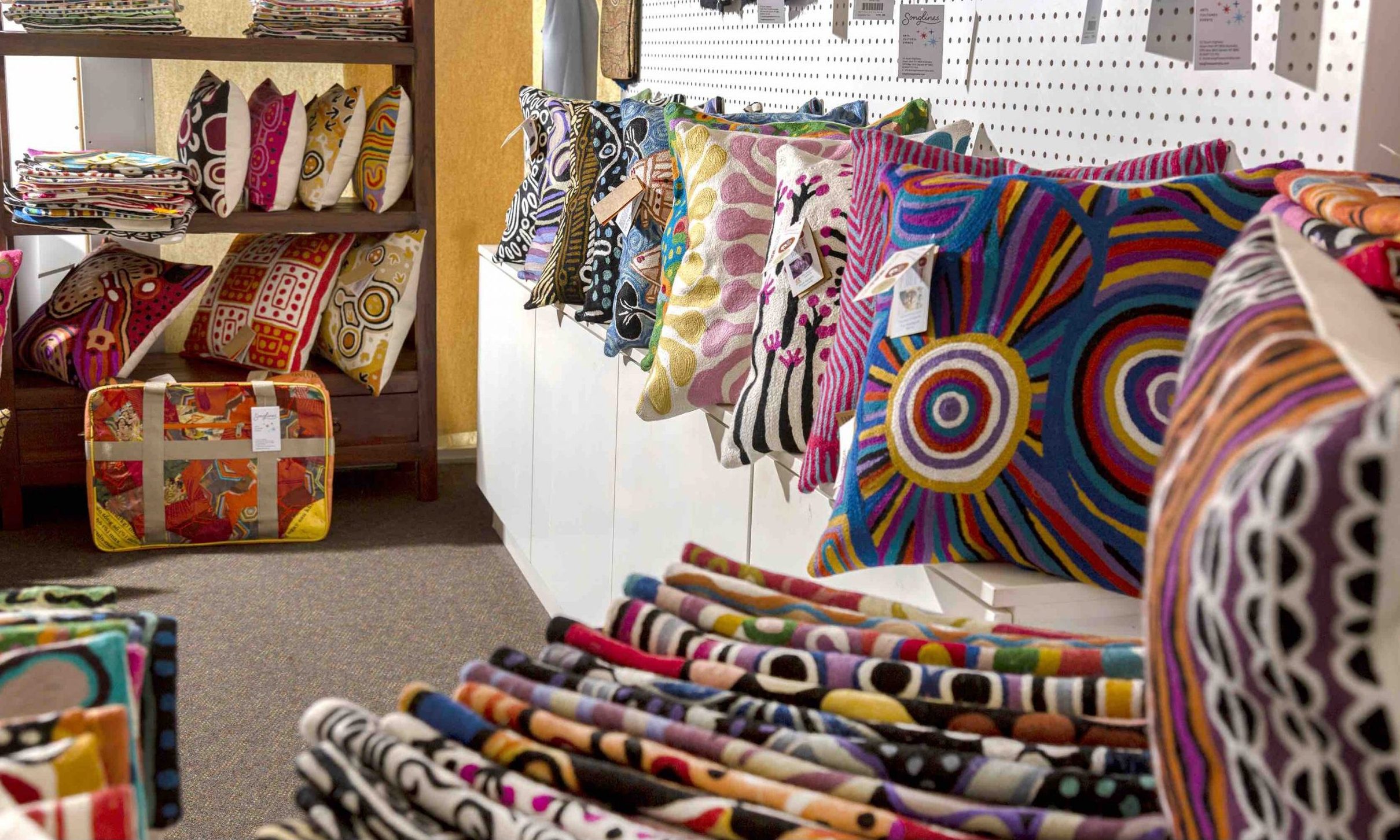 'Licensing' designs is a way of creating multiple products that are beautiful and affordable. The designer of an original artwork is paid a royalty fee for each item that made as part of the license agreement. For more than 20 years Better World Arts, an Australian company based in Adelaide, has been pioneering ethical cross-cultural art and craft collaborations. Their earliest products were chain-stitch wool kilims, embroidered by men and women in Kashmir. They are still a much loved handicraft and collaboration and we stock almost their entire range in rugs in various sizes and cushion covers.
Here is a clear explanation of how Better World Arts licensing royalties work
Over time their range has expanded and they work with artists from art centres in the Tiwi Islands, Arnhem Land, Haasts Bluff, Yuendumu (all in the NT) and many APY and South Australian artists, plus Papulankutja in WA. Their product range includes souvenirs (lacquerware), homewares, accessories and paper products.
In more recent years Better World Arts has expanded their range to include accessories, kitchenware and souvenirs so you have plenty to choose from.