Book Launch & Exhibition Opening 6 pm on 20th May – more details coming soon
We are delight to be celebrating the release of a new book by author and photographer David Hancock with a launch and stunning exhibition.
nganabbarru BUFFALO  tells the story of the swamp buffalo in the Northern Territory, one of the Top End's most iconic creatures.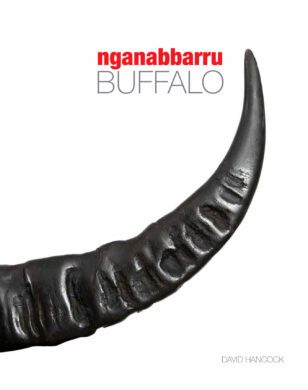 Since the late 1800s the buffalo has been at the centre of an industry that attracted adventurous and daring individuals: shooting off horseback for hides and later mustering in bull catchers.
Aboriginal people were forced to deal with buffalo after Europeans brought them to the north. Today, there are thousands of wild buffalo on Aboriginal-owned country, mostly in Arnhem Land. This book recognises the role buffalo played in bringing together Indigenous and non-Indigenous people and pays tribute to the many individuals and groups, past and present, who have been involved with the industry and animal.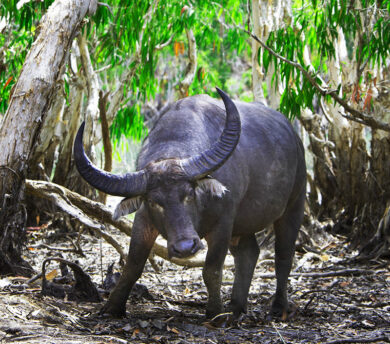 Filled with compelling, action-packed images, "Nganabbarru, Buffalo" is not only an historic account of one of Australia's most interesting industries but also places the animal in a contemporary context with its impact on the environment and potential to create new industries in the meat and dairy markets.
About David Hancock
David Hancock is a Darwin author whose books have sold widely around Australia. His previous book "Kuwarddewardde, the Stone Country" celebrates life and indigenous society on the Arnhem Land plateau.